Solar power is smart power in Sedona
APS has proposed the largest rate increase in the last few decades.  The most common rate plans in Sedona could see an increase between 22-25%, but this change will affect all of us.
Fill out our webform to find out how solar can help you alleviate the impact of the proposed increase and protect you from future increases in electricity cost.
Find out if solar is right for you.
Save money, save the environment.
Sedona & Verde Valley solar installation experts
You have a house in one of the best cities in America, and now you're thinking about solar. Going solar, can seem a little intimidating at first. How much is solar? Is it worth it? Can solar really offset my electric bills? How can I know I'm getting the best solar company in Sedona? Don't worry, Rooftop Solar is here to help. Although we've been installing locally for over 10 years, we understand every customer and every house is unique. From the very beginning you'll meet with a NABCEP (solar certified) professional to help analyze your usage, roof surfaces and find the right solution.

Our installation crews are professional and dependable, and chances are they already helped install on your neighbor's house. Rooftop Solar is licensed, bonded and carries the best warranty in the industry! Whether your goal is to stop throwing money at the utilities and start reinvesting in your house, or you just want to do your part to keep Sedona clean and beautiful with renewable energy, Rooftop Solar can help. Rooftop Solar has been proudly providing solar solutions to Sedona and the Verde Valley area including Cottonwood, Rimrock, Camp Verde, Cornville, Page Springs, Jerome and Clarkdale since 2008. Get a free quote and find out if solar is right for you!
Sedona Home Solar
Rooftop Solar has been offering the Verde Valley and Sedona solar and storage options for more than 10 years. See why Rooftop Solar has been voted one of the best solar companies in Sedona.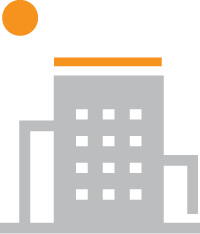 Solar for Verde Valley Businesses
Monthly electric bills can get expensive for your business! Rooftop Solar offers the best commercial solar solutions throughout the Verde Valley.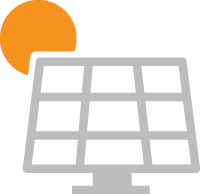 FInancing Options
Rooftop Solar offers some of the best (and exclusive) solar financing options in Arizona. See if you qualify for one of our low interest, NO DEALER FEE loan options.
Arizona solar tax incentives
We all know the environmental benefits of solar. Fortunately, there are still some really great tax incentives available to encourage homeowners to go solar. While the Federal Solar Tax Credit is starting to sunset, Arizona is one of the few states to continue to offer a solar tax credit. Clean energy generating systems, such as solar panels, are both sales tax and property tax exempt in the State of Arizona and the City of Sedona.

Every time a homeowner installs solar in Sedona or the Verde Valley, APS agrees to pay them for the electricity they don't use. The energy your system produces runs through your house (offering you tax free energy), then flows to your neighbors creating a renewable energy distribution that you get paid for! APS credits you every month for all the electricity you've produced. You become your own little micro-renewable energy plant helping save the planet and get paid to do it!
We are committed to providing the best customer experience possible. Any of our Rooftop Solar team members, from the sales reps to the installation team, are happy to answer questions or concerns you may have about the installation process, solar energy, solar panel upkeep, monitoring your system, tax incentives and savings.
But there are a LOT of solar companies out there, so how do you know you've picked the best solar company in Sedona? Well, we're glad you asked!
Solar for your Sedona area business
Sedona solar commercial projects have an even better return than residential projects. In addition to aggressive federal and state solar tax credits, commercial projects also qualify for accelerated depreciation which mean accelerating YOUR ROI. In fact, most Rooftop Solar commercial customers see a return in 4-6 years

Rooftop Solar has installed solar for hospitals, historic buildings, apartments and housing complexes, hotels, and office buildings throughout Sedona, Verde Valley, and all of Arizona. Whether you are looking to install rooftop solar arrays, or are interested in solar carports, parking canopies, or ground mounts Rooftop Solar is the best solar installer in Sedona to help your business go solar. Our team at Rooftop Solar will help you predict your return on investment and energy offset and determine if solar makes sense for your company.
Rooftop Solar strives to make our customers feel like family. Here's what some of our customers have had to say about us:
"The decision to go solar was big for us and we wanted to do it right. Our experience with Rooftop Solar could not have been better. Their staff was knowledgeable, professional, and reliable. The entire project came in on time and on budget. Rooftop worked with APS and the lender which made things so easy for us. We have already recommended Rooftop Solar to several friends." - Patricia A.
"Rooftop installed a big ground mount solar unit for us. They used their magic box to determine ideal angles and location. Installation was completed last year and I haven't had any issues with it, but have been saving a bundle of $$ by replacing propane and gas (car) by switching cars and appliances to electric. It more than pays for my electric bill." - Andy V.
"Rooftop Solar has been extremely professional and timely. They took care of all the application/paperwork with the utility company. The process was simple thanks to Rooftop Solar. The staff was very helpful to all my many questions and emails, and always responded immediately. I couldn't recommend them highly enough." - Nicolaus H.
"We went solar with 27 panels and couldn't be happier. Rooftop Solar has been attentive to all of our concerns and the system has worked without fail. I would recommend Rooftop Solar for all solar jobs regardless of the size, this company is more than prepared." - Megan S
"I had solar panels and a backup generator installed on my home about 2 years ago. The system was installed flawlessly and works perfectly. The employees at Rooftop Solar are professional and courteous. The system came in on budget. I would strongly recommend Rooftop Solar if you are looking for solar." - Joe E
Find out if solar makes sense for you
If you'd rather speak directly to one of our team members, get a free quote by calling (800) 786-7080.