Solar is a great investment in the environment & your family.
Switching to solar energy is a great way to show future generations that we care about their future. Join the growing number of households going solar! Rooftop Solar can create the right solution for you.
Power your home with clean, afforable solar energy
Infinite, clean and now more affordable than ever for homeowners across the Southwest. For the first time since the light bulb was invented, we can each create our own energy. As long as the sun keeps shining, there will be solar energy. Although the sun shines down on us equally, Rooftop Solar understands that every family's energy use is unique as they are. Every solar installation starts with an in depth energy analysis to determine how much energy you need. We'll explain your equipment options and goals and customize the perfect system to suit your needs. Throughout the process, you'll be treated just like you were part of the family… because with Rooftop Solar, you are a part of the family.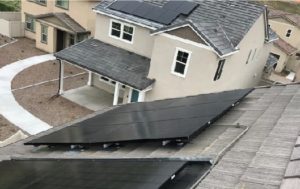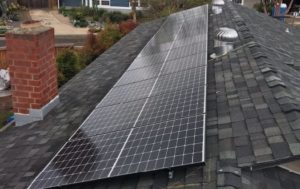 Purchase or Finance? We've got you covered.
The average homeowner pays the electric company 10's 100's of thousands of dollars over time to power their lives. That's money we'll never see again. We all need energy, but with solar we can make our own power and sell it back to the utility company!
Ok, that all sounds great, in theory, but how much is "going solar" going to cost, and can I afford it? Actually, yeah. The cost of solar has lower than it's ever been and there are still some great incentives to make going solar even more affordable. Whether you prefer to pay your system off all at once or with monthly payments with the money you are saving from your electric bills, You've got options, and we've got you covered
A cash purchase offers our customer the highest rate of return in a solar investment. Customers can either self fund the project using existing capital, or through other means such as a personal loan or second mortgage. Under a cash purchase, tax incentives remain with the customer, creating an immediate up front return on the cost of the system. With the money you save on your electric bill, solar becomes one of the best investments you can make!
Rooftop Solar has teamed up with local and national financing partners to offer some of the best, low interest, no dealer fee options in the industry. Our solar loan gives homeowners a little bit of everything. With the solar loan: you own the system outright but avoid the upfront cost. Your payments are spread over time at a low interest rate to help you save on your energy expenses immediately.
Every month you are "buying" your energy from the utility company at an escalating rate with money you'll never get back. Solar allows you go create your own energy and use the money you used to pay the utility company to reinvest in your own home.
Power your home with clean, afforable solar energy
Once you've decided to go solar we will handle all of the details. Our experienced team will take your project from start to finish. Through design, engineering, permitting, construction and completion, we're your partner 100% of the way as you become a member of the Rooftop Solar family!
Assess if solar is right for you
We'll take a look at your past energy usage to determine how much electricity you currently use. We'll also consult with you about what type of solar installation will work best for your home. 
We design your custom solar array
Your energy use is as unique as you are. Every solar system begins with a thorough energy analysis. Our solar specialist will design a custom system specific to your individual electric needs based on your home's sun exposure.
Our expert team installs your solar panels
Rooftop Solar has some of the best crews in the country. We are NABCEP (solar) certified, licensed, bonded and insured. With the best 30-year warranty in the industry, you can rest easy, knowing your installation has the quality as the equipment we use.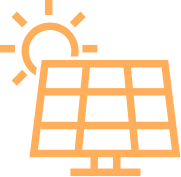 Flip the switch
& breathe easy!
Every moment the sun hits your panels you'll be creating your own clean renewable energy. Any excess energy goes back onto the grid and gets used up by your neighbors. Meanwhile you get credit for the energy you are producing for your neighbors.
Rooftop Solar strives to make our customers feel like family. Here's what some of our customers have had to say about us:
"The decision to go solar was big for us and we wanted to do it right. Our experience with Rooftop Solar could not have been better. Their staff was knowledgeable, professional, and reliable. The entire project came in on time and on budget. Rooftop worked with APS and the lender which made things so easy for us. We have already recommended Rooftop Solar to several friends." - Patricia A.
"Rooftop installed a big ground mount solar unit for us. They used their magic box to determine ideal angles and location. Installation was completed last year and I haven't had any issues with it, but have been saving a bundle of $$ by replacing propane and gas (car) by switching cars and appliances to electric. It more than pays for my electric bill." - Andy V.
"Rooftop Solar has been extremely professional and timely. They took care of all the application/paperwork with the utility company. The process was simple thanks to Rooftop Solar. The staff was very helpful to all my many questions and emails, and always responded immediately. I couldn't recommend them highly enough." - Nicolaus H.
"We went solar with 27 panels and couldn't be happier. Rooftop Solar has been attentive to all of our concerns and the system has worked without fail. I would recommend Rooftop Solar for all solar jobs regardless of the size, this company is more than prepared." - Megan S
"I had solar panels and a backup generator installed on my home about 2 years ago. The system was installed flawlessly and works perfectly. The employees at Rooftop Solar are professional and courteous. The system came in on budget. I would strongly recommend Rooftop Solar if you are looking for solar." - Joe E
Going solar can feel a bit intimidating, but it doesn't have to be. At Rooftop Solar, we not only offer affordable solar energy solutions, but are committed to providing a customer experience that exceeds expectations. Our goal is to make your switch to solar as stress-free and easy as possible. From quote through completion, we are here for you every step of the way and happy to answer any questions you may have about your solar, our company, or the process of going solar.
Find out if solar makes sense for you
If you'd rather speak directly to one of our team members, get a free quote by calling (800) 786-7080.