Best Solar Panel Installers In Phoenix AZ
APS has proposed the largest rate increase in the last few decades.  The most common rate plans in Phoenix and the surrounding communities could see an increase between 22-25%, but this change will affect all of us.
Fill out our webform to find out how solar can help you alleviate the impact of the proposed increase and protect you from future increases in electricity cost.
Find out if solar is right for you.
Save money, save the environment.
Phoenix solar installation experts
When you combine endless sunshine with rising utility rates year-over-year, you get some of the highest electric bills in the country! Don't worry, Rooftop Solar is here to help! Every day the sun shines (so… pretty much EVERY day) Rooftop Solar customers are saving money and the environment with their custom-designed solar system. With your solar panels, Phoenix sunshine starts to feel even better!
Over the years, we've seen a lot Phoenix solar companies come and go. With over 10 years of local experience and a background in roofing, Rooftop Solar has worked hard to become one of the best solar companies in Phoenix, AZ. When choosing the right solar company in Phoenix, you want a company that is qualified, certified and knows what they are doing when installing a system that will last for 30+ years. Rooftop Solar is licensed, bonded and solar certified to service both commercial and residential systems. Whether you're doing it for the environment or just to ease the pain of the money you pay the utility company every month, our team of solar experts can help with a custom design and process that is simple and stress free. Rooftop Solar is proud to serve the entire Phoenix community including Anthem, Cave Creek, Mesa, Chandler, Goodyear, Glendale, Phoenix, Scottsdale and surrounding areas. Get a free quote and find out if solar is right for you!
Phoenix Home Solar
Every person, family, and electric usage is different. Rooftop Solar's no-pressure, informative, and qualified team can help design a solar system that fits both your needs and financial situation. We use only industry-best products and every project matters, from a clean design to professional installation.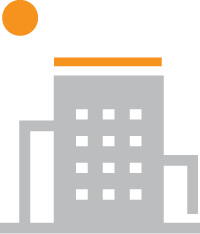 Solar for Phoenix Businesses
Are you tired of pouring money into monthly utility expenses for your business? With all this sunshine in Phoenix, Solar is the answer. Rooftop Solar has helped many businesses, schools, and churches eliminate or lower their monthly electric bills by helping take advantage of generous tax incentives, accelerated depreciation models, and available grants.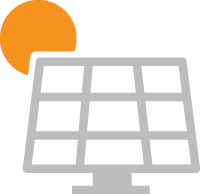 Loan & Leasing Options
Whether you prefer to erase your electric bills with a cash purchase, or finance your system and invest in your home rather than paying the utility company money you'll never see again, Rooftop Solar has a solution. Rooftop Solar has exclusive financing options with great terms that eliminate dealer fees and keeps your prices low!
Arizona solar tax incentives
Arizona is an excellent place for solar energy because of the abundance of sunshine we have here and the incredible solar tax incentives and rebates. Because of property tax exemption on energy equipment, property owners may install renewable energy systems, such as photovoltaic solar panels, property-tax free. Additionally, solar installations are sales tax exempt.
Arizona is one of the few states that still offers a state tax incentive when installing solar panels in Phoenix. That's great news for our local community! Although incentives have changed over the years, most utilities still offer buy back incentives to help you go solar. There are several rate plans that can help maximize your solar return on investment. However, these incentives won't be around forever, but there is still time to take advantage and start saving money.
We understand there are a LOT of solar companies in Phoenix and finding the right solar panel installer can be intimidating. Don't worry we're here to help. Our low-pressure, informative, and certified solar professionals can help answer any questions you might have. There are a lot of reasons our customers go solar, find out why Rooftop Solar has been ranked one of the best solar companies in Phoenix, AZ!  
Rooftop Solar is devoted to providing affordable solar energy solutions to Arizona, while creating a customer experience that goes above and beyond expectations. From the moment you get your free solar quote through the entire life of your solar system, you're a part of the Rooftop Solar family, and we like to treat you as such. Any of our friendly Rooftop associates would be glad to walk you through the installation process and answer any questions you have but here are a few reasons why Rooftop Solar is one of the best solar panel companies in Phoenix, AZ
Solar for your Phoenix business
Rooftop Solar offers commercial solar solutions for any size organization. From solar carports or parking canopies, which also offer shade in the intense Arizona sun, to rooftop or ground mounts if you have the space. We have installed solar for hospitals, historic buildings, multifamily housing, hotels and office buildings throughout Phoenix and the surrounding areas. Our team will help predict your annual energy offset and return on investment to help you decide if solar is the best choice for your business.
In Arizona, there also are special tax incentives offered to commercial solar customers. While the Federal Tax Credit has started to sunset, there are still some incredible incentives available to help businesses like yours go solar. When coupled with the value of accelerated depreciation, a commercial solar investment can be a very smart choice for your business.
One of our Rooftop Solar installers inspecting work at a commercial solar panel installation in Arizona. Solar can be an excellent option for both residential homes and commercial businesses of any size.
Rooftop Solar strives to make our customers feel like family. Here's what some of our customers have had to say about us:
"The decision to go solar was big for us and we wanted to do it right. Our experience with Rooftop Solar could not have been better. Their staff was knowledgeable, professional, and reliable. The entire project came in on time and on budget. Rooftop worked with APS and the lender which made things so easy for us. We have already recommended Rooftop Solar to several friends." - Patricia A.
"Rooftop installed a big ground mount solar unit for us. They used their magic box to determine ideal angles and location. Installation was completed last year and I haven't had any issues with it, but have been saving a bundle of $$ by replacing propane and gas (car) by switching cars and appliances to electric. It more than pays for my electric bill." - Andy V.
"Rooftop Solar has been extremely professional and timely. They took care of all the application/paperwork with the utility company. The process was simple thanks to Rooftop Solar. The staff was very helpful to all my many questions and emails, and always responded immediately. I couldn't recommend them highly enough." - Nicolaus H.
"We went solar with 27 panels and couldn't be happier. Rooftop Solar has been attentive to all of our concerns and the system has worked without fail. I would recommend Rooftop Solar for all solar jobs regardless of the size, this company is more than prepared." - Megan S
"I had solar panels and a backup generator installed on my home about 2 years ago. The system was installed flawlessly and works perfectly. The employees at Rooftop Solar are professional and courteous. The system came in on budget. I would strongly recommend Rooftop Solar if you are looking for solar." - Joe E
Find out if solar makes sense for you
If you'd rather speak directly to one of our team members, get a free quote by calling (800) 786-7080.