Top Energy Panels For Solar In San Diego
At Rooftop Solar, we not only offer affordable solar energy solutions, but are committed to providing a customer experience that exceeds expectations.
Find out if solar is right for you.
Save money, save the environment.
San Diego solar installation experts
There are many reasons we all love San Diego: miles of sandy beaches, spacious parks, diverse neighborhoods and communities, microbreweries, fish tacos (anyone else getting hungry?) … Ok there's a LOT of reasons we love this city, but at the top of that list is the perfect Mediterranean climate. Unfortunately, it's not all sunshine and rainbows. San Diego also has some of the most expensive electricity in the country! But Rooftop Solar can help keep things positive by lowering or eliminating your high monthly electric bills.
High energy bills and lots of sunny days, has made San Diego one of the most popular spots for solar in America. If you're reading this right now, you probably already know the pain, and are looking for the top solar company to help maximize your savings. Rooftop Solar offers solar panel installations throughout San Diego County including Ocean Beach, Pacific Beach, El Cajon, La Jolla, Del Mar, Encinitas, Poway, Santee, and everything in between.
There are many reasons to switch to renewable solar energy: from saving some cash — to saving the planet! No matter what your reasons are for going solar, our friendly team at Rooftop Solar will create a personalized plan specifically for you to make the process as easy as possible.
Not only do solar panels have a great return on investment, but there are still some amazing incentives to make your payback even better! In California, incentives are offered by utilities, the state, counties and even some municipalities. Any of our Rooftop Solar installers or team members will be happy to answer any questions about the benefits of solar and incentives available to you.
San Diego Home Solar
Our residential San Diego solar products are some of the best in the country. There are still tax credits and some impressive financing options that can help you save immediately on your monthly electricity bill.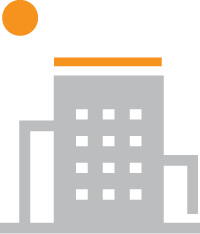 Solar for San Diego Businesses
Every month a business can pay thousands of dollars on electric bills. With San Diego's abundance of sunshine, generous tax incentives, and accelerated depreciation models, Rooftop Solar has helped many businesses eliminate or greatly reduce their monthly electric bill.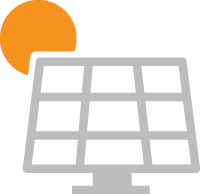 Financing Options
Whether you prefer to erase your electric bills with a cash purchase, or keep the cash and just lower your monthly payments with financing, Rooftop Solar can provide a solution for your needs today. Our solar specialist can help find the best option for you.
There are more solar companies in San Diego than surfboards, and a lot of them come and go with the tide.  So how can you know which are the best solar companies in San Diego, and when to be leary? Well, we can't address every solar company but we can tell you what makes Rooftop Solar different when we install your renewable energy system. Check it out:
Solar for your San Diego business
Rooftop Solar doesn't just offer San Diego residential solar,  our services also include commercial solar power throughout San Diego. Rooftop Solar installs for businesses, municipalities and organizations of any size, including: hospitals, historic buildings, apartments and housing complexes, hotels, and office buildings throughout California and Arizona. Whether rooftop solar systems, solar carports, or parking canopies, Rooftop Solar has the solution for your business energy needs. Our team at Rooftop Solar will help you predict your return on investment and energy offset and determine if solar makes sense for your company.
Rooftop Solar strives to make our customers feel like family. Here's what some of our customers have had to say about us:
"The decision to go solar was big for us and we wanted to do it right. Our experience with Rooftop Solar could not have been better. Their staff was knowledgeable, professional, and reliable. The entire project came in on time and on budget. Rooftop worked with APS and the lender which made things so easy for us. We have already recommended Rooftop Solar to several friends." - Patricia A.
"Rooftop installed a big ground mount solar unit for us. They used their magic box to determine ideal angles and location. Installation was completed last year and I haven't had any issues with it, but have been saving a bundle of $$ by replacing propane and gas (car) by switching cars and appliances to electric. It more than pays for my electric bill." - Andy V.
"Rooftop Solar has been extremely professional and timely. They took care of all the application/paperwork with the utility company. The process was simple thanks to Rooftop Solar. The staff was very helpful to all my many questions and emails, and always responded immediately. I couldn't recommend them highly enough." - Nicolaus H.
"We went solar with 27 panels and couldn't be happier. Rooftop Solar has been attentive to all of our concerns and the system has worked without fail. I would recommend Rooftop Solar for all solar jobs regardless of the size, this company is more than prepared." - Megan S
"I had solar panels and a backup generator installed on my home about 2 years ago. The system was installed flawlessly and works perfectly. The employees at Rooftop Solar are professional and courteous. The system came in on budget. I would strongly recommend Rooftop Solar if you are looking for solar." - Joe E
Find out if solar makes sense for you
If you'd rather speak directly to one of our team members, get a free quote by calling (800) 786-7080.